Besides working on the Essia Tourism Board course for my portfolio (I'm looking for some critique now on the Articulate boards, if you're interested.), I've been trying for a several weeks now to do a better job of articulating my course trailer process. And I figured that, beyond really wanting to make one for this course, it would probably help me to go through the process again. Well, it did… and it didn't.
Let me back up a bit. Course trailers have been around for a few years in academia to market courses to students. I explored it a bit in grad school with the creation of book trailers and the idea came back to me as I took the opportunity to think about ways to market some of the courses I've created at my current organization. I began creating them (using Camtasia) and it's been really successful. I've also been working a lot on improving my composition with by view tutorials and webinars. A couple that stood out to me are: iStock's 3-part demo from Kirby Ferguson on using stock in video, and ATD's webinar on Creating Engaging Learning Video Anywhoodle, my coworkers expressed an interest in learning more about how I do it. However, I'm finding that the process almost seems to move too quickly and fluidly to really break down into discrete steps or decision points. This go round, I plotted some scenes using Popplet but composition was really intuitive. I went with what felt right. So, I'm struggling to try and share the process with others on my team. I think I'll take another look at working out loud examples so see if I can come up with the right medium.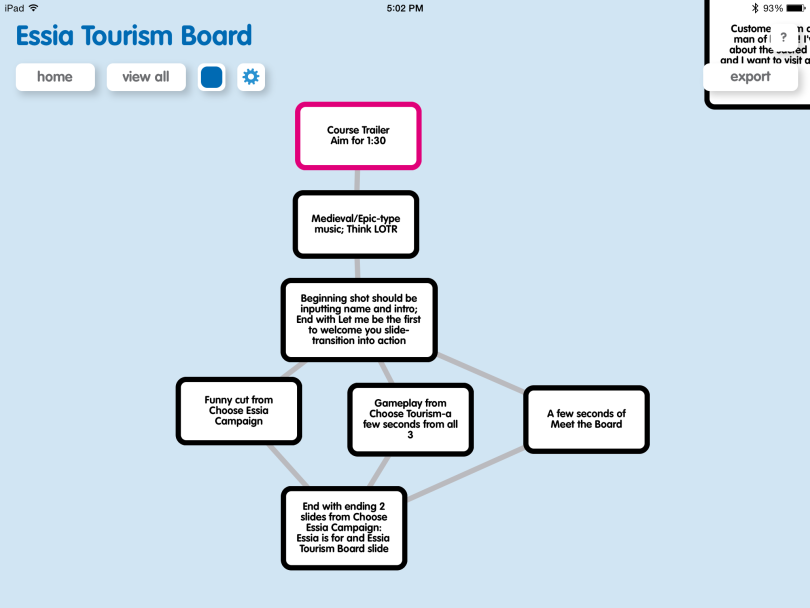 Any of you create course trailers? Have you shared the process with others?